Cookies strains have become some of the most recognizable and popular strains in the country. After all, who doesn't love a good cookie? Cookies genetics have given us some legendary strains like Girl Scout Cookies, Cookies & Cream, and Platinum Cookies.
Since its inception, Berner has been the face of the Cookies brand, bringing its genetics into the spotlight and building a powerhouse of a cannabis brand in the process. But just who is Berner and how has he managed to become such an influential figure in cannabis?
Berner: Rapper, Entrepreneur, Cannabis Giant
A native of San Francisco, Gilbert Anthony Milam's (aka Berner's) hustle and ambition has seen him rise to incredible heights, becoming somewhat of an icon in the Bay Area. Berner's cannabis brand Cookies may be what he's best known for in the cannabis world, but his achievements in cannabis are just a small part of his body of work.
Long before he was the face of the world's first billion-dollar cannabis brand, Berner was just another kid working at Wendy's. After making a little money and picking up a nice signing bonus, Berner invested his earnings in a small bundle of cannabis, which he took with him to his mother's home state of Arizona and flipped. And so began Berner's adventures in cannabis that would eventually land him among the industry greats.
Berner wasn't satisfied with just one hustle though. Over the years he would also come to be known as one of the most prolific rappers in the Bay Area. Berner has used his influence as a rapper to promote the Cookies strain family, and after wearing a Cookies shirt during the music video for his song Yoko, interest in Cookies weed took off.
Cookies Family Cannabis
Even the best entrepreneurs can only have so much success selling a mediocre product. Luckily, Berner has never had to deal with that as Cookies strain genetics are among some of the most popular in cannabis. The Cookies family of strains has become known for its incredible flavors and fierce potency.
Berner may be the face of the family but he isn't the only one who has contributed to its success. Berner's right-hand man Jai is the cannabis genius behind Berner's Cookies. Armed with knowledge passed down from his mother and picked up from magazines, Jai was able to develop a number of unique cannabis strains that would go on to be the genetic backbone of the Cookie strain family.
The Cookies strains you see on dispensary shelves today are the result of years of painstaking work refining cannabis genetics to create strains with rich terpene profiles and high cannabinoid counts.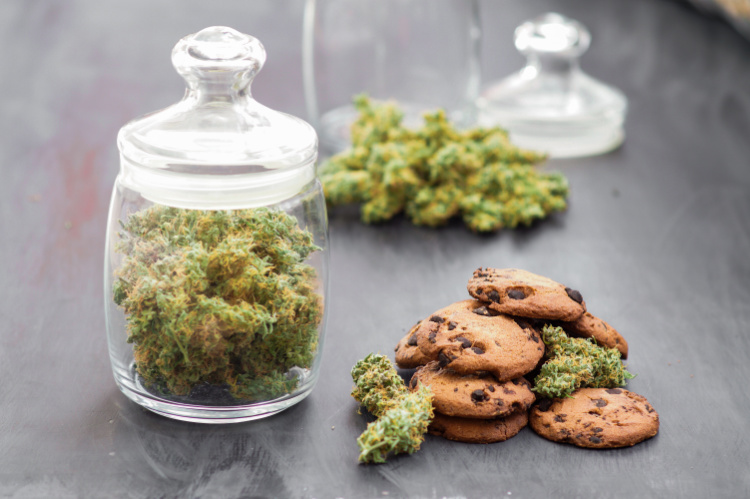 Cookies Strains at Greenside Recreational
We carry a wide variety of cannabis strains including a variety of Cookies official strains and strains that feature Cookies genetics—the extended Cookies fam is a big one!
If you'd like to try these popular strain genetics for yourself then check out our Seattle menu or Des Moines menu to see what we currently have in stock. Or, come visit us in person to see these strains up close. Either way, we look forward to serving you soon!